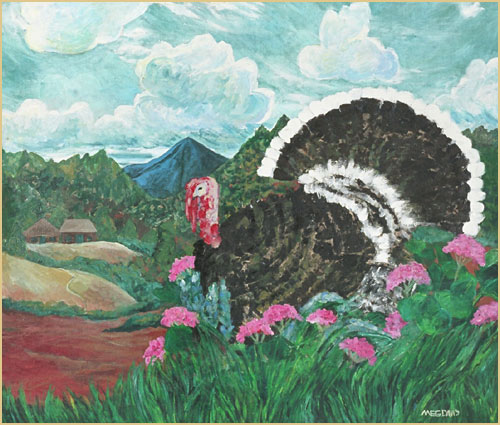 © Copyright Meg Davis 2002
Item No. 9

The Turkey

Back

Print $270.00
To purchase original painting, contact us - Price $ 1700.00

The print size will vary depending on it's shape of the actual painting. Most will be close to the 24X36 size; some may be a little smaller.